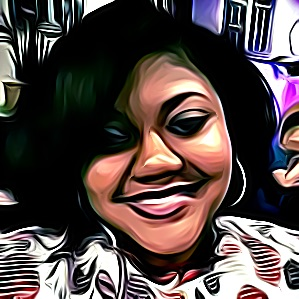 I am Shaurita Denae Hutchins, a Biologist and Programmer! I currently work as a Researcher II in a lab that focuses on psychiatric and evolutionary genetics. Our lab has recently studied DRD4, OPRM1, and various other GPCRs. I'm highly skilled in various cell culture techniques such as transient transfections, stable cell line creation from lentiviral vectors, cell-based (ligand biased) assays, PCR, nuclei isolation, and ELISA. In the past 3 years, I have also gained substantial experience in various Bioinformatics methods such as sequence analysis with PAML and RNASeq analysis with DESeq2 and HTSeq as well as worked with "Big Data" (over 1TB on our RNASeq project).
Interests
For as long as I can remember, I've been passionate about healthcare. That passion has largely encompassed cancer biology, molecular biology, public health, and genomics. There is currently a great challenge in healthcare to combine what we know in order to improve outcomes for patients. I envision Bioinformatics as the field that can bridge the gap between our knowledge at the genomic level of diseases to our knowledge from a clinical aspect of diseases. Bioinformatics can lead the way in improving personalized medicine in many ways such as by helping clinicians better understand how genetics contributes to patient's illnesses or by determining better drug targets.
Skills
Work Projects
OrthoEvolution is an easy to use and comprehensive python package which aids in the analysis and visualization of orthologous genes.
htseq-count-cluster is a cli/wrapper for running multiple qsub jobs with HTSeq's htseq-count script on a SGE/SGI cluster.
Personal Projects
beRi is an R environment, R installation, and R package management system for the R programming language
flask-demo is a demo of a website built with the Flask framework that includes a dummy login page.